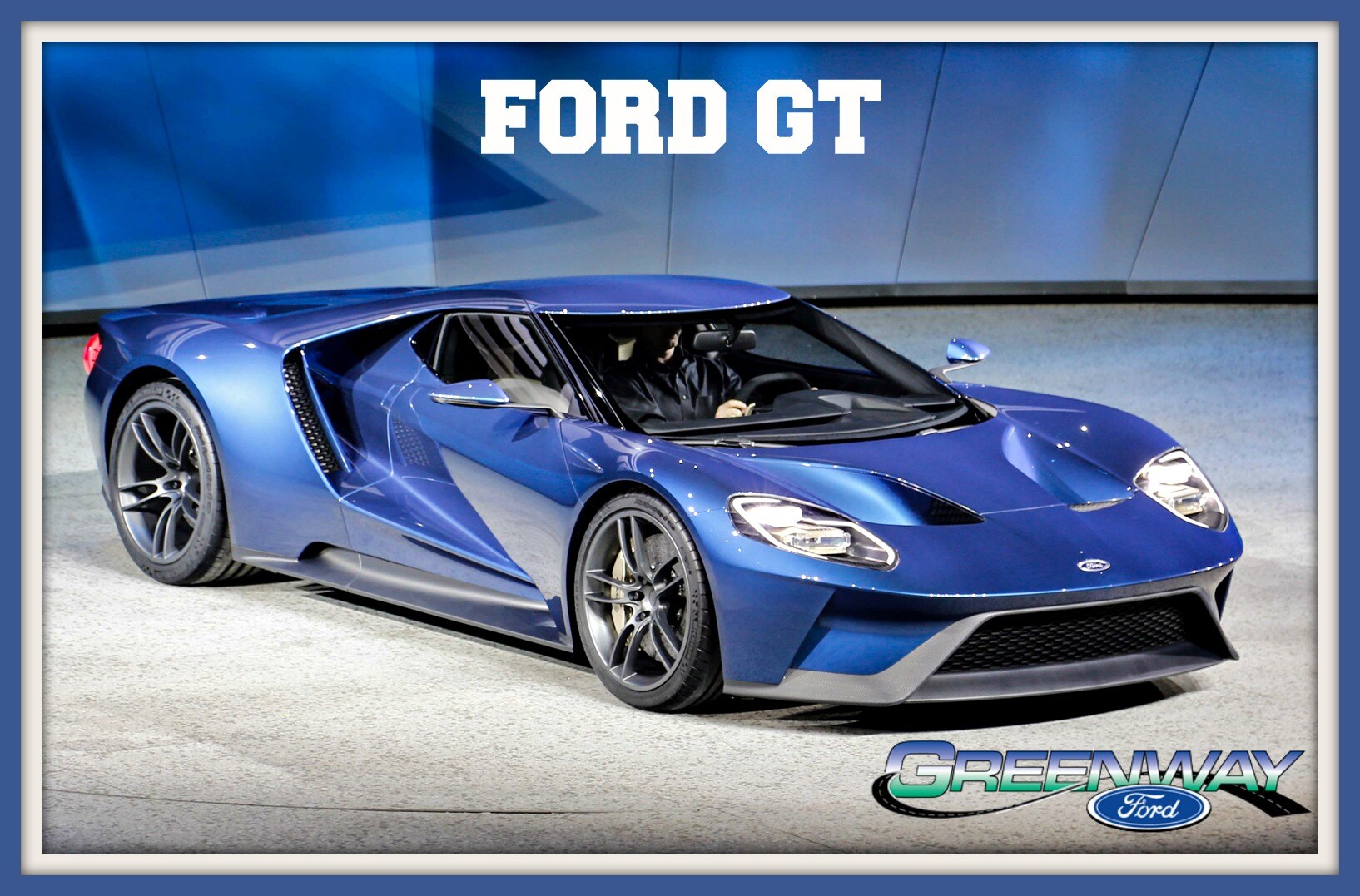 The new Ford GT not only looks good but also packs many innovations. The GT is built of a lightweight carbon fiber construction passenger cell and makes use of aluminum front and rear sub-frames sheathed in the carbon fiber body panels.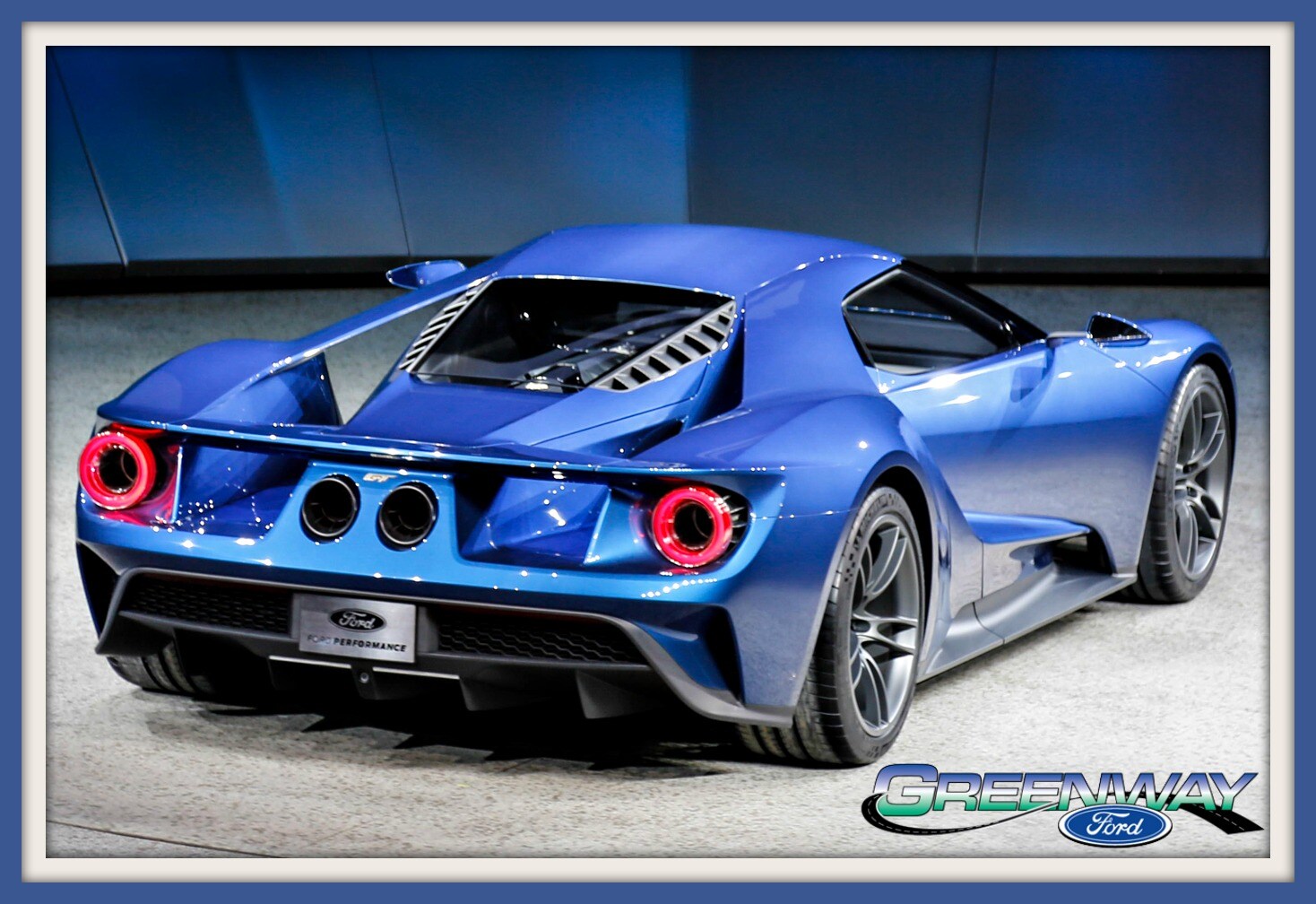 Special attention has been placed on the GT's body with some of the most aerodynamic design ever incorporated in a Ford. The GT utilizes a rear spoiler that extends as speeds rise to give the vehicle more stability. Other active aerodynamic systems have been used in the design along with an adjustable suspension.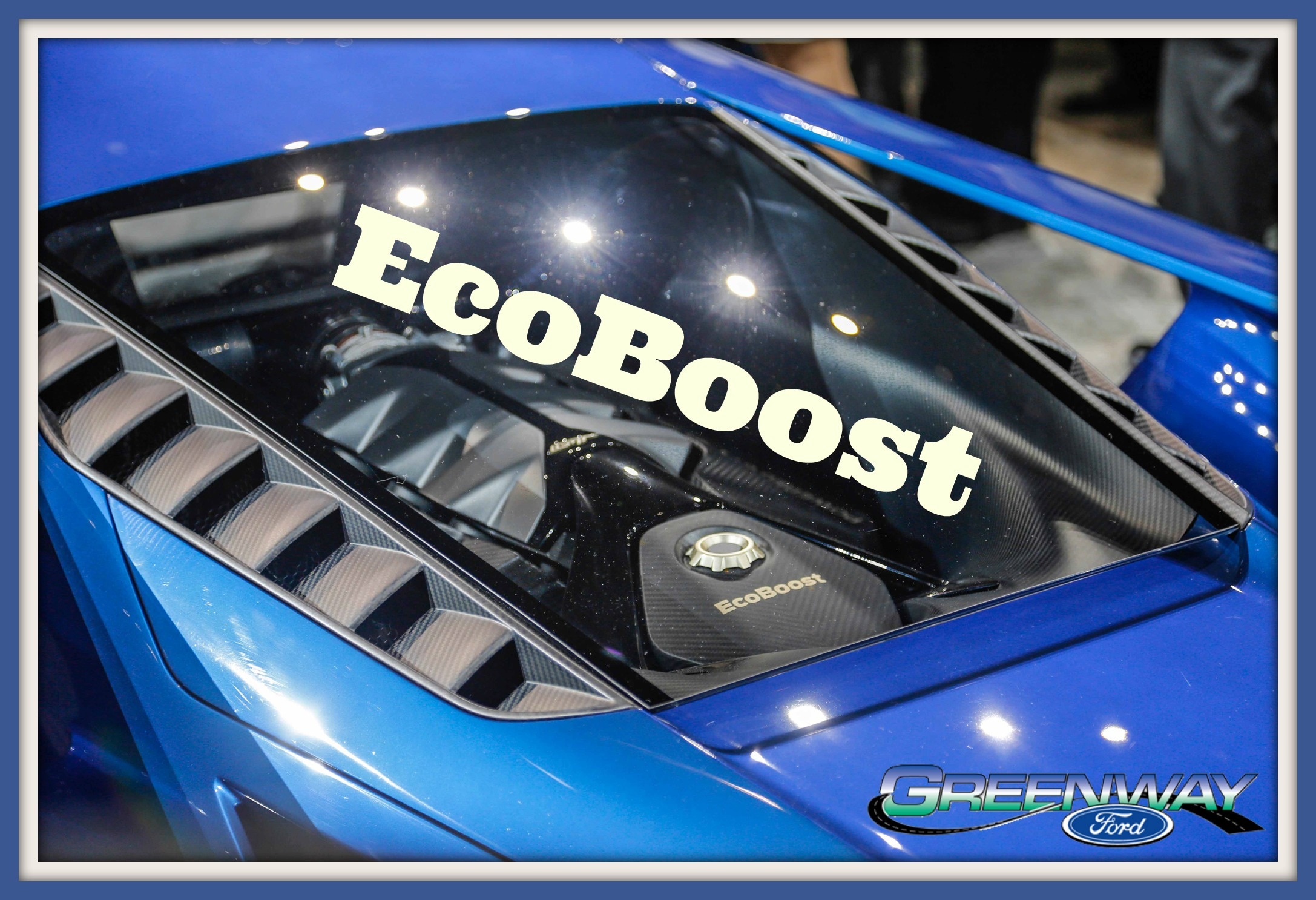 Perhaps the biggest news is the new engine found in the GT. The new Ford GT will be making more than 600 horsepower through a next generation twin turbo EcoBoost V-6. Ford has spent countless hours developing this EcoBoost to ensure that it will live up to Supercar Status. The 600+ Ecoboost will be powering the rear wheels through a new seven speed dual clutch automatic transmission.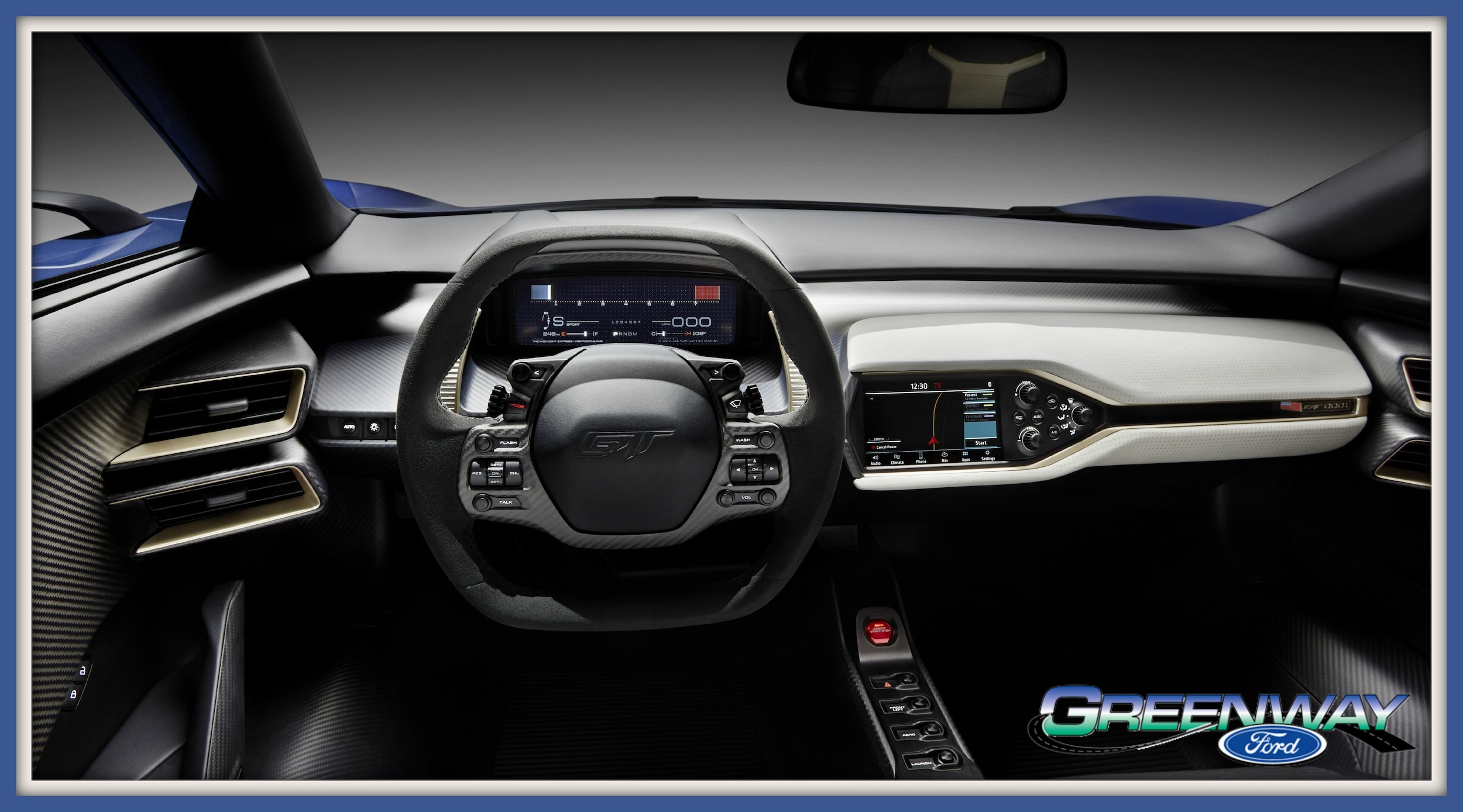 Greenway Ford is now taking orders for this new Ford GT. Ford has set a limited number of new Ford GTs to be produced so make sure you get your Ford GT through Greenway Ford.